We manufacture stainless steel products that are reliable for any marine application in Barrie. 
Whether you are a small-time boat owner, a fisherman, or a participant in the local yacht clubs, you'll find stainless steel everywhere in the marine industry today. Because of the durability and resilience of stainless steel, it is the ideal addition for boats of any capacity and for any usage, with its perfect pairing of function and beauty.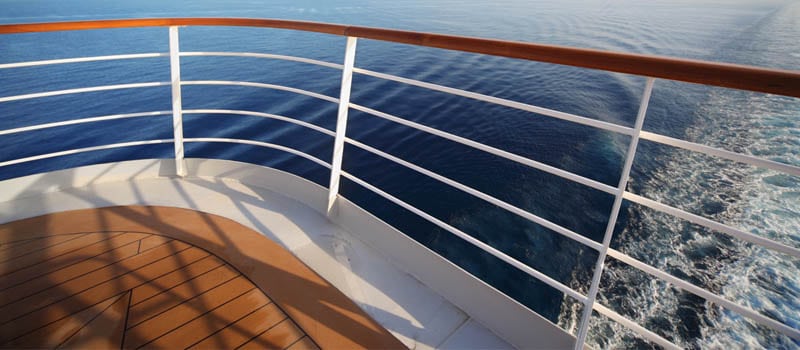 At Stainless Outfitters Inc., we know that stainless steel products must be reliable for any marine application in Barrie, Ontario. That's why you'll find our state-of-the-art equipment and expert fabrication techniques make us your go-to company for all of your stainless steel products and equipment. We manufacture stainless steel products of all types for the marine industry, including:
Anchor Carriers
Bow and Stern Rails
Ladders & Handi Lifts
Lifelines
Radar Arches
Stainless Stemheads & Tee Tops
Stanchions
Swim Platforms
Stainless steel is practical for the marine industry because of its resistance to corrosion, especially in saltwater environments. With stainless steel marine products from Stainless Outfitters Inc., you can rest assured that your handrails, lifelines, mast collars, and other pieces of equipment are going to hold up to life on the water. We use only the highest-quality stainless steel materials, certified by our supplier, and our finished products will meet your specific application requirements with precision.
At Stainless Outfitters Inc., we are the original supplier of stainless steel marine products to well-known names such as Hinterhoeller Yachts, C&C Yachts, and the International Nonsuch Association. Our reputation precedes us, and we will work with you regardless of how diverse or complicated your fabrication needs may be. Contact us today to discuss your marine application learn how we can assist you.
---
At Stainless Outfitters Inc., we proudly serve the marine industry with stainless steel products in Barrie, Orillia, Newmarket, Alliston, Muskoka, Collingwood, Meaford, Thornbury, Stayner, Wasaga Beach, Midland, Penetanguishene, Gravenhurst, Bracebridge, Parry Sound, Owen Sound, Huntsville, Toronto and the GTA, as well as all of Ontario and North America.

Similar Services We Offer: