Let us do the heavy lifting when it comes to outboard motor lifts.
When you're on the water, the last thing you want to think about is your outboard motor lift malfunctioning. That's not a fun topic, and it's certainly not one that will help you enjoy your rare time out on the water. Instead, leave all the heavy lifting to us—literally. Here at Stainless Outfitters Inc., we understand that your time is valuable and that you want to make the most of your time on the water, which means everything must work smoothly without hesitation for both your safety and enjoyment.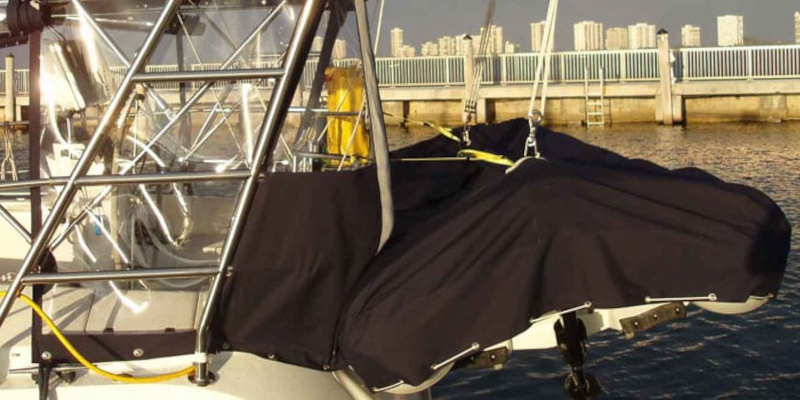 When you give us a call about building outboard motor lifts, we'll take all the time we need to learn about your particular boat model and needs. In fact, it's for these exact reasons that we keep detailed records of every boat built in the last 30 years—so you can rest easy knowing that our experts have you covered.
Outboard motor lifts are an important part of any motorboat, but it's not something you should stress about. While you might find yourself in a bit of a pickle without one, you can trust us to come up with the best design for your boat to help manage any unnecessary stress.
It's our pleasure to serve the Barrie, Ontario locals and keep our good reputation going for years to come, so give us a call anytime to learn more about how we might be able to help you build the perfect outboard motor lift for your boat. Our clients know that our outboard motor lifts are some of the best in the industry, and we're confident that soon you will too.
---
At Stainless Outfitters Inc., we offer stainless steel outboard motor lifts in Barrie, Orillia, Newmarket, Alliston, Muskoka, Collingwood, Meaford, Thornbury, Stayner, Wasaga Beach, Midland, Penetanguishene, Gravenhurst, Bracebridge, Parry Sound, Owen Sound, Huntsville, Toronto and the GTA, as well as all of Ontario and North America.