Turn to us for custom boat davits that are designed and crafted to fit your needs perfectly.
At Stainless Outfitters Inc., we offer traditional davits and build them using only high-quality stainless steel that will give you excellent long-term value. Our stainless steel suppliers provide material certifications to ensure maximum corrosion resistance, which is critical for marine environments. When you combine a great material with excellence in craftsmanship, you can be assured of long-lasting performance.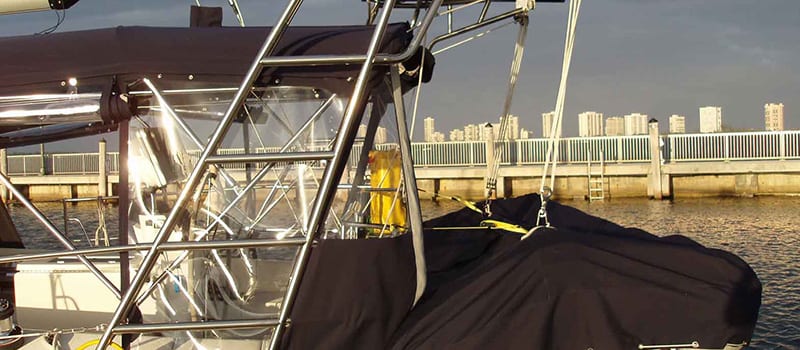 While you could go with prefabricated boat davits, when you work with us, you won't have to try to make something work that doesn't completely suit your purpose. We'll take the time to carefully plan your davits to suit the application at hand. We will consider the capacity your davits must support and which variety would be best. We'll go over the complete plan with you to be certain we understand and are providing exactly what you need.
If you have any questions about boat davits or any of the stainless steel products we custom design and create for both marine and architectural purposes, don't hesitate to contact us.
---
At Stainless Outfitters Inc., we offer stainless steel davits in Barrie, Orillia, Newmarket, Alliston, Muskoka, Collingwood, Meaford, Thornbury, Stayner, Wasaga Beach, Midland, Penetanguishene, Gravenhurst, Bracebridge, Parry Sound, Owen Sound, Huntsville, Toronto and the GTA, as well as all of Ontario and North America.