Stainless steel makes the perfect material for use in fittings.
When you are looking for a high-quality material with great durability and longevity, you want stainless steel! Especially if you are working to manufacture a product like fittings, you need stainless steel to be your main choice in materials. Here at Stainless Outfitters Inc., we have worked with many different materials and keep coming back to stainless for certain products, including fittings, because there are just too many advantages. Some of the advantages of using stainless steel in your fitting manufacturing are the following: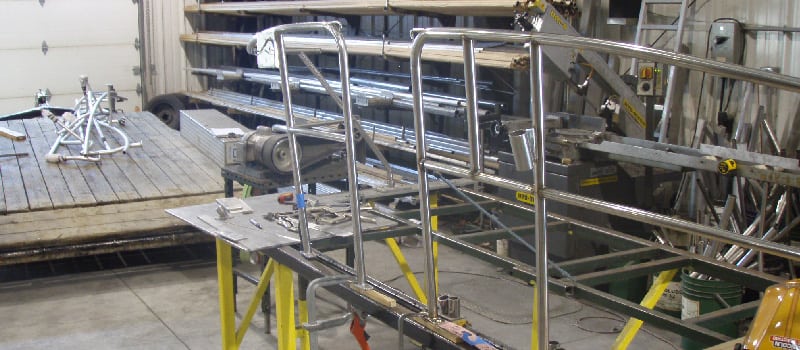 Material composition– Steel and stainless steel are similar materials, but not interchangeable. The material composition of stainless steel makes it idea for fittings because it takes the strength of steel and adds chromium, which is what gives stainless steel that glossy, impenetrable shine and durability.
Rust resistant– If your fittings will be around water of any kind, including humidity, you want stainless steel so you won't need to worry about rust. With rust resistant stainless steel fittings, you'll have a more solid and safe product.
Won't corrode- Stainless steel is much less likely to be subject to corrosive materials. Whether your fittings are exposed to harsh weather environments, water, or other harsh materials, you can count on stainless steel fitting to maintain their strength and integrity.
Here at Stainless Outfitters Inc., we want to be your fittings manufacturer in the Barrie, Ontario area. We have been working with different types of steel and steel services for many years now and would love to show you how our processes can produce your quality products for a competitive price. Contact us today with questions or to learn more.
---
At Stainless Outfitters Inc., we offer stainless steel fittings in Barrie, Orillia, Newmarket, Alliston, Muskoka, Collingwood, Meaford, Thornbury, Stayner, Wasaga Beach, Midland, Penetanguishene, Gravenhurst, Bracebridge, Parry Sound, Owen Sound, Huntsville, Toronto and the GTA, as well as all of Ontario and North America.