We can create custom-crafted replacement pulpit rails that are both stylish and functional.
So, when is a pulpit not found in a church? Simple– when it is the pulpit rails of a marine vessel! In both cases, the pulpit is a raised platform, but on a boat there is no preaching going on. Regardless of what activity you undertake, if you are leaning on the pulpit rails, you want to do so with confidence. At Stainless Outfitters Inc., we can custom craft replacement pulpit rails that will be both stylish and functional so you can have peace of mind that your boat looks great and is safe.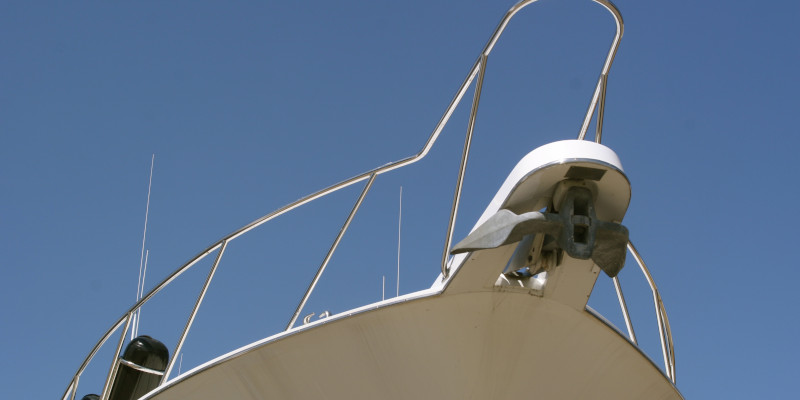 We are well-known for a wide variety of marine stainless steel products, including pulpit rails, ladders, lifelines, cabin top rails, grab handles, chainplates, davits, anchor rollers, mast collars, swim platforms, stern rails, bow rails, stemheads, stanchions, radar arches, outboard motor lifts, and more. With our multitude of talents and services, including tube bending, hole punching, waterjet cutting, polishing, and milling, there is very little that we cannot fabricate for your vessel or for other projects that you have in mind.
Whether you are looking to replace your pulpit rails because they are damaged or otherwise unsafe, or you want something more stylish than what you have, don't hesitate to reach out to us to discuss what you are looking for. We can do anything from an exact copy of what you have to whatever style you have in mind. Contact us today with any questions that you might have about pulpit rails or anything else you need.
---
At Stainless Outfitters Inc., we offer stainless steel pulpit rails in Barrie, Orillia, Newmarket, Alliston, Muskoka, Collingwood, Meaford, Thornbury, Stayner, Wasaga Beach, Midland, Penetanguishene, Gravenhurst, Bracebridge, Parry Sound, Owen Sound, Huntsville, Toronto and the GTA, as well as all of Ontario and North America.