When your sailing vessel requires replacement chainplates, turn to us for exceptional quality.
There are as many stainless parts on a boat as there are types of boats—or maybe even more. Regardless of which essential part you need for your yacht, sailboat, or other watercraft, you can turn to us at Stainless Outfitters Inc. to fabricate a replacement for you. One of the parts that we can replicate for sailboats is chainplates. Whether you are looking for replacement or custom-designed chainplates, we are happy to work with you so you can have confidence that your chainplates won't fail at a critical moment.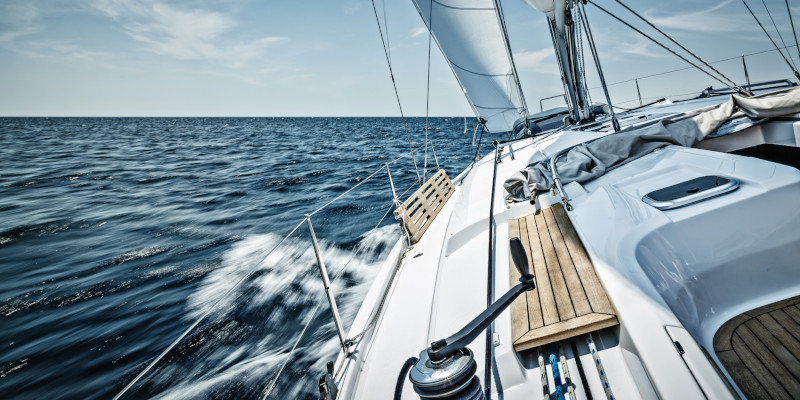 Our chainplates are crafted out of high-quality stainless steel in the appropriate thickness for the task at hand. We have the expertise needed so that your chainplates grip the clevis pins as they should. We'll go over the size of your turnbuckle and toggle so that we know whether to make your chainplates 3/8" thick, 1/2" thick, or another thickness. While other fabricators of marine stainless will use 304 stainless, we opt for 316, which is known to survive longer.
We are known throughout the Barrie, Ontario area for the excellence of our work. In fact, C&C Yachts, Bombardier Aerospace, and others turn to us as their original supplier. We'll earn your trust just as we earned theirs, by putting our best into every stainless steel project that we undertake. You can be confident that your chainplates will perform as they should and give you several years of service for your sailing vessel.
If you have any questions about chainplates or any of the other marine stainless steel products we can fabricate for you, don't hesitate to reach out to us.
---
At Stainless Outfitters Inc., we offer stainless steel chainplates in Barrie, Orillia, Newmarket, Alliston, Muskoka, Collingwood, Meaford, Thornbury, Stayner, Wasaga Beach, Midland, Penetanguishene, Gravenhurst, Bracebridge, Parry Sound, Owen Sound, Huntsville, Toronto and the GTA, as well as all of Ontario and North America.