Anyone who has gone through a renovation knows that there are hundreds of tiny little decisions to make when it comes to the design of the space. Especially in the kitchen, people often feel overwhelmed by the sheer number of choices that there are. Design inspiration clips or files can be helpful, but a cohesive design doesn't mean that everything has to match! In fact, an overly matching space can leave a place feeling sterile or devoid of personality. Instead of trying to make your personality fit into a specific design, the simple act of mixing metals as well as other materials can give your design a little personality.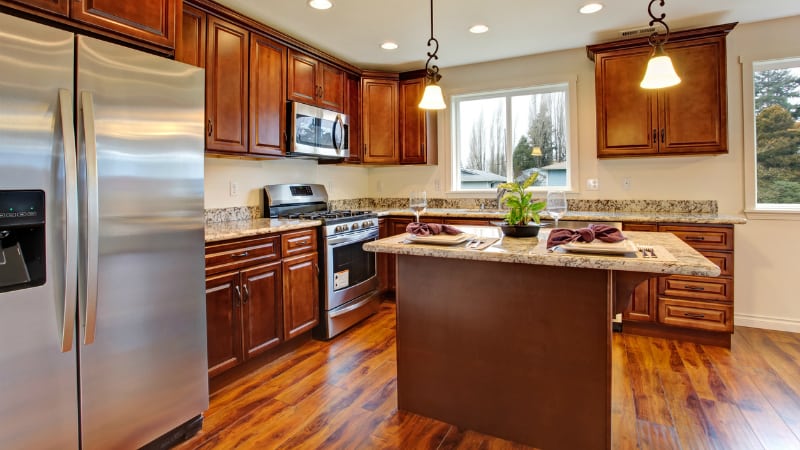 Stainless steel has been the go-to neutral for years and for good reason. With its light colour and durability, stainless steel can go with a variety of colours and designs. Whether you want stainless steel appliances, backsplashes, or even countertops, it's important to keep in mind that putting stainless in one or all of these places doesn't mean that you have to use stainless for knobs or faucets. What's important in terms of kitchen design is that all the elements in your kitchen are in the same vein of style, not that they are necessarily all the same finish. For example, if you want a modern vibe in your kitchen, it's more important that you pick items with clean lines and a minimalistic flair than it is for your faucet and knobs to both be the same colour!
One of the best things to do is go to a hardware store and pick items you like from the same stylistic range, ignoring their colour. Mix and match these materials until you find a combination that speaks to you and move forward from there.
If you want to incorporate stainless steel in your next design, be sure to call us at Stainless Outfitters Inc. today.