Whether you or a loved one are reaching those golden years, it can be difficult and risky climbing slippery ladder rungs to get to the top deck of your boat and back. We recommend switching to boat stairs instead. Here is how you can have the best boat stairs for seniors.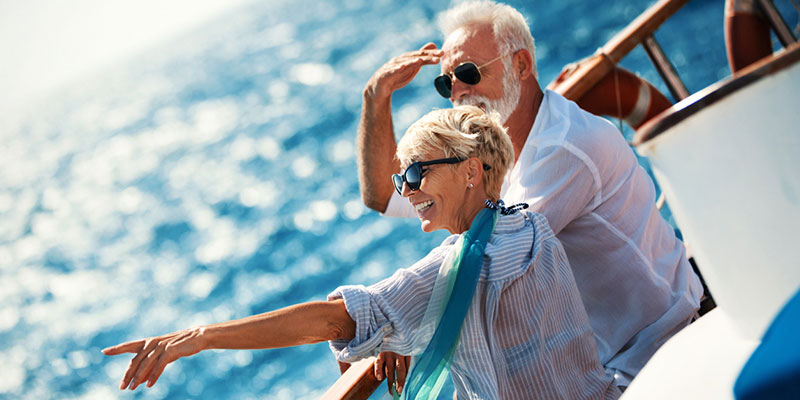 Spiral Boat Stairs
The best option we have, and the best we have found, for boat stairs for seniors is our spiral boat stairs. Not only do they eliminate the risk that you would find from climbing a ladder, but they are easy to navigate at any age. They will allow for you or your loved one to access the deck of the boat without any risk.
To further the safety features of these boat stairs for seniors, our spiral stairs also include stainless steel railings that make it easy to grip and use for balancing purposes. We've also eliminated the slipperiness you might find while climbing a typical ladder by using non-slip treads for the steps. We couldn't think of a safer set of stairs for your boat. They're also aesthetically pleasing with a sleek design as an added bonus.
Made to Fit
You don't have to worry about whether the spiral boat stairs will fit correctly inside your boat. You can use our measuring guide to include your boat's measurements in your order, and we will customize your boat stairs to fit the exact dimensions of your boat without any awkwardly placed steps. You'll find that this customization makes for the best fitting stairs for your boat, making it simple and seamless to use the stairs.
If you're interested in learning more about boat stairs for seniors or how you can go about ordering these stairs for your boat, contact us.