At Stainless Outfitters Inc., we believe that if you are lucky enough to own a boat,  you deserve to enjoy it as much as possible, for as long as possible. As people age, spaces that were readily accessible to them before may become less so as they deal with new physical limitations–for instance, many seniors are not able to spend time on their boats anymore due to inaccessible boat stairs.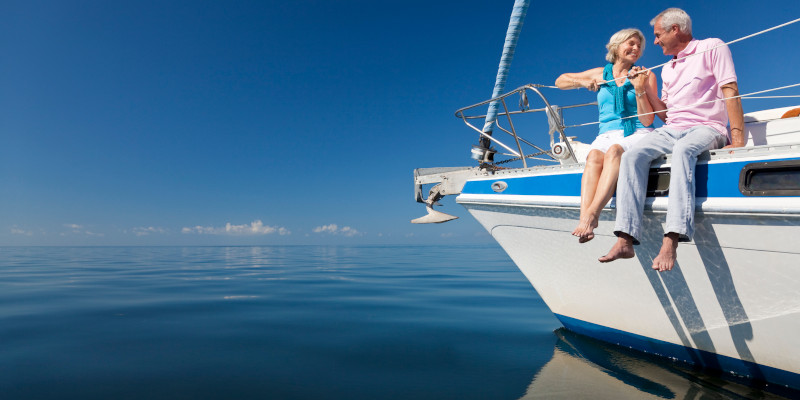 Fortunately, our team has extensive experience designing and installing boat stairs for seniors, and we are here to help you make your boat accessible once again. In this article, we'll go over a few factors we take into account during the design process.
Tread Width- One thing that affects whether or not seniors are able to use a given set of boat stairs safely and easily is the width of the treads. In general, boat stairs for seniors should have wide treads so as to provide as much stability underfoot as possible.
Angle- Another key factor in designing boat stairs for seniors is their angle of ascent, or steepness. Young, able-bodied people may have no trouble with steep stairs or even fully vertical ladders, but seniors need a shallower angle.
Handrail Height- A third factor that determines whether a set of boat stairs is accessible for seniors is the height of their handrails. Some boat stairs have handrails that end as the stairs reach the top of the hull, which means the user has to climb up the last steps with nothing to hold onto for stability. Boat stairs for seniors should have handrails that extend up and over the edge of the hull to ensure that the user has support until they have climbed all the way onto the deck.