You spend a lot of time in your kitchen, so it makes sense that you would want it to look its best while providing you with the most benefits for your needs. Your countertops play a significant role in both the aesthetics and functionality of your kitchen, so be sure to select the best countertops for you and your needs. Stainless steel is the perfect material for your countertops for several different reasons.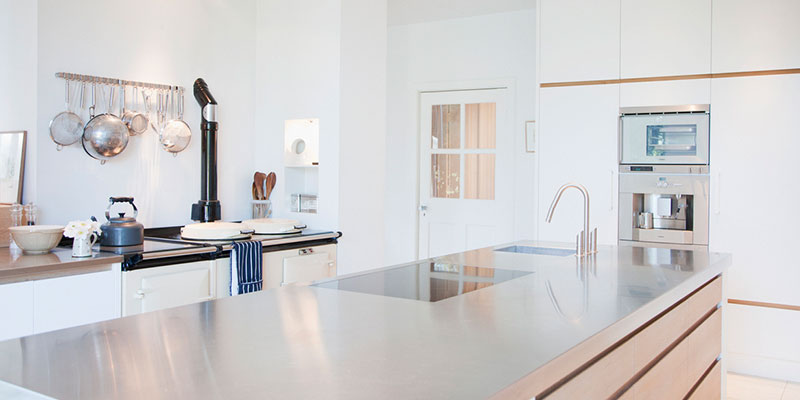 For example, the non-porous nature of stainless steel means that your countertops can resist all of the bacteria and germs that can get caught in your countertops. Spilled pasta sauce and coffee won't be able to stain your stainless steel countertops because of how easy to maintain the metal is. Its germ and stain resistance makes stainless steel perfect for your countertops and other kitchen surfaces because of how mess-prone your kitchen can be.
If you're worried about sticking to a specific aesthetic in your kitchen, you can count on stainless steel countertops to bring a clean and elevated style to your kitchen. With its classic look as well as all of the different polishes and finishes available, you can make your stainless steel countertops fit into almost any aesthetic that you want.
There are many other different benefits to stainless steel countertops, such as its recyclability and burn resistance. If you're interested in installing these countertops in your home's kitchen, reach out to us at Stainless Outfitters Inc. to elevate your kitchen with the addition of stainless steel.