We have years of experience supplying our marine partners with boating lifelines and other equipment.
At Stainless Outfitters Inc., we recommend that you check your boating lifelines annually to make sure they are in top condition. However, if you determine that you need replacement lifelines for your boat, you can rely on us to supply the highest-quality products to meet your needs. We specialize in the manufacturing of stainless steel products, and we have years of experience supplying our marine partners with the stainless steel boating equipment needed to achieve maximum results. Your boat's lifelines are an important safety feature, and they should always be a priority any time you plan to go out on the water.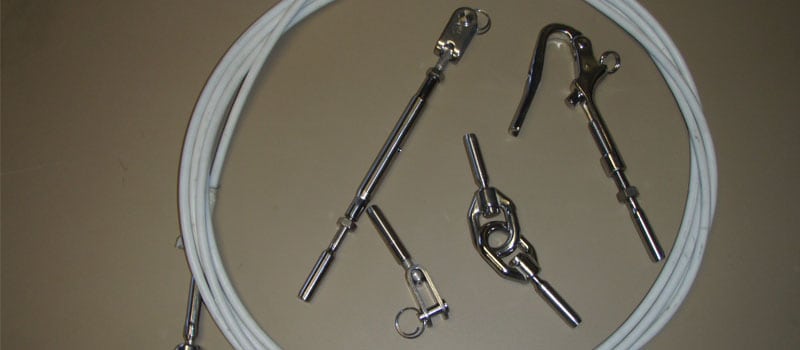 There are various styles and sizes of lifelines, and you'll want to make sure you select the lifelines that are the appropriate type, size and length for your boat. At Stainless Outfitters Inc., we are equipped to produce the lifelines you need to achieve maximum efficiency, improved safety, and greater longevity from these important boating parts. We keep boating specifications on file for all power and sailboats made in the last 30 years, and our experience in the production of stainless steel products will give you confidence that your lifelines and other boating equipment are made of the best materials.
If you need to order lifelines for your boat, or if you have questions about our manufacturing process, contact us at Stainless Outfitters Inc. today to discuss your boating equipment needs. We can also supply you with a variety of other stainless steel equipment, such as stanchions, mast collars, chainplates, ladders, grab handles and more.
---
At Stainless Outfitters Inc., we offer stainless steel lifelines in Barrie, Orillia, Newmarket, Alliston, Muskoka, Collingwood, Meaford, Thornbury, Stayner, Wasaga Beach, Midland, Penetanguishene, Gravenhurst, Bracebridge, Parry Sound, Owen Sound, Huntsville, Toronto and the GTA, as well as all of Ontario and North America.