We offer exceptional brake forming utilizing a variety of materials.
Working with stainless steel is not just what we do here at Stainless Outfitters Inc. It is what we are passionate about. When every custom project challenges us to find the right process to deliver the result our customer wants, it is akin to solving a puzzle. We never back down from a challenge, so whether we need to incorporate milling, hole punching, sheet metal forming, TIG welding, tube bending, polishing, or even brake forming to get the job done, that's exactly what we will do.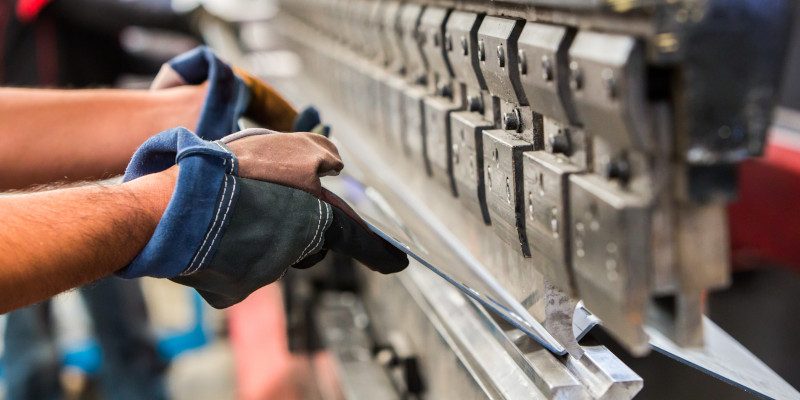 As for brake forming, it is one of the oldest mechanical process known to man, but that doesn't lessen the tremendous value in being able to create a specific shape out of stainless steel. Whether you need a V-shape, U-shape, or channel-shape, our fabricators can accomplish that using the bending process of brake forming. This might appear to be a simple task, but it does take talent and experience to get a flawless, accurate result.
Despite our name, we also do brake forming for other materials besides stainless steel, including aluminum, brass, and lexan. Our versatility is just one of the reasons why we are your best choice in the Barrie, Ontario area when you have a project that demands exact specifications that go outside the box. Call on us for your next custom fabrication project and see for yourself how our experience and passion create results.
If you have any questions about brake forming or any of the other fabrication methods in our arsenal of talents, don't hesitate to reach out to us.
---
At Stainless Outfitters Inc., we offer brake forming for stainless steel projects in Barrie, Orillia, Newmarket, Alliston, Muskoka, Collingwood, Meaford, Thornbury, Stayner, Wasaga Beach, Midland, Penetanguishene, Gravenhurst, Bracebridge, Parry Sound, Owen Sound, Huntsville, Toronto and the GTA, as well as all of Ontario and North America.