With stainless furniture, you have an eye-catching feature for all to enjoy.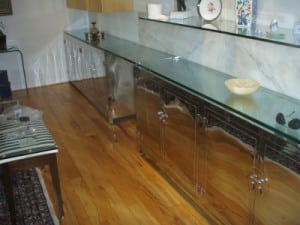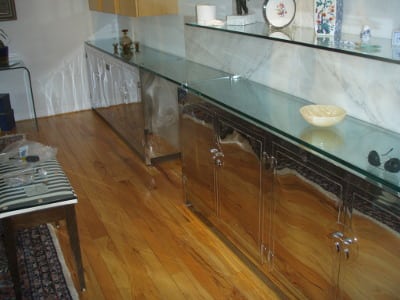 What if you could fashion high-quality furniture that no one else has ever had? What if you could have outdoor furniture that would last for years without damage?
At Stainless Outfitters Inc., our mission is to meet the challenges in the design and manufacture of custom and one-off products made of high-quality stainless steel. One such product that we produce that provides unique and attractive features for a variety of places is stainless furniture. With stainless furniture, not only do you have a functional arrangement, but you also have an excellent talking point, a place to discuss your unique vision, and an attractive, eye-catching feature for all to enjoy.
Stainless furniture is a unique combination of something traditional and something new. At Stainless Outfitters Inc., our goal is to take your concept of what your furniture should look like and create something that matches your vision. We use only the highest-quality stainless steel, sourced from certified North American suppliers. This means you can rely on your stainless furniture to provide years of enjoyment and beauty, no matter its placement on your property. Simply let us know what you have in mind, and we will work with you from concept to reality.
Contact us at Stainless Outfitters Inc. today to learn more about your options with stainless furniture and to begin the process of creating unique pieces designed perfectly for your needs. We use top-of-the-line equipment and will work to ensure your satisfaction with the completed product. With stainless furniture, you'll have functional, beautiful and unique furniture that will last a lifetime. We look forward to working with you.
---
At Stainless Outfitters Inc., we offer stainless furniture in Barrie, Orillia, Newmarket, Alliston, Muskoka, Collingwood, Meaford, Thornbury, Stayner, Wasaga Beach, Midland, Penetanguishene, Gravenhurst, Bracebridge, Parry Sound, Owen Sound, Huntsville, Toronto and the GTA, as well as all of Ontario and North America.