We can create the stainless steel backsplashes that will work best for you, so you have the ideal space for your projects large and small.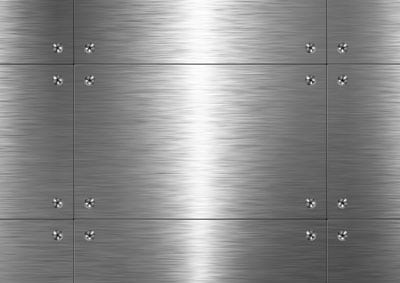 If you have ever had a tile backsplash in your kitchen or commercial cleaning area, then you know that they can get dirty quickly, wear out even faster, and affect the overall appearance of your space. If you are looking for solutions that don't require installing new tile every couple of years, then stainless steel backsplashes may be a great solution. At Stainless Outfitters Inc., we know that having the ideal areas for everything from cooking to cleaning to creating can make a huge difference when you need a functional, efficient and attractive space, and we can create the stainless steel backsplashes that will work best for you.
Easy to Clean – Perhaps the greatest appeal of stainless steel backsplashes is that they are easy to clean. Rather than worrying over your grout and tile, you can simply wipe down the stainless steel and continue on with your routine.
Appearance – Additionally, stainless steel backsplashes can be just as decorative as tile while providing complete functionality. There is nothing like the glint of stainless steel as the perfect accent to the spaces where you work and live each day.
Durability – At Stainless Outfitters Inc., we believe you'll see the difference when you choose our stainless steel products. Our backsplashes are made of the highest quality materials and provide a durable solution for your space, no matter what your application may be.
You can expect Stainless Outfitters Inc. to work with you from concept to reality, and we can even create custom and one-off products depending upon your needs. You won't have to settle for poor quality or a stainless steel product that doesn't meet your specifications when you work with us. Contact us today to learn more about our stainless steel solutions.
---
At Stainless Outfitters Inc., we offer stainless steel backsplashes in Barrie, Orillia, Newmarket, Alliston, Muskoka, Collingwood, Meaford, Thornbury, Stayner, Wasaga Beach, Midland, Penetanguishene, Gravenhurst, Bracebridge, Parry Sound, Owen Sound, Huntsville, Toronto and the GTA, as well as all of Ontario and North America.