Give your kitchen a one-of-a-kind look with custom stainless steel backsplashes.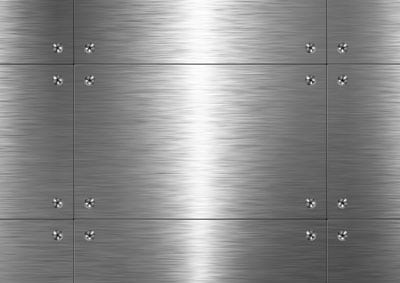 One of the popular choices for a unique look in a modern kitchen is incorporating custom designed stainless steel furniture and accents. Stainless steel is showing up in renovation projects like tables, countertops, range hoods, and even backsplashes, when once the most you saw was the kitchen sink. Here at Stainless Outfitters Inc., we offer a number of finishes, including mirror, brushed, and custom patina that can make your kitchen truly one of a kind.
We can help you take any of these from concept to reality and we're especially proud of our work with backsplashes. What once was only used in commercial kitchens (and yes, we can do those too!) is now finding its way into home kitchens as well. One advantage is the same, namely the ease in which they can be cleaned. In the home, there are three more to consider. For starters, with the way light reflects off stainless steel backsplashes, you can give your kitchen the illusion of being larger. Two, they blend well with nearly any design or colour scheme. We'll help you on that note by showing you the different finishes you can choose so you can compare how they look with your kitchen design. Finally, this option offers increased value to your Barrie, Ontario home, which could make it more easily marketed when you decide to sell.
While there are metal laminates out there that will initially give you a similar result, they fall short in two ways – they are not as durable, so they won't last like our stainless steel backsplashes and you won't get the unique, one-of-a-kind look you want. If you have any questions about our backsplashes or other fabrication services, don't hesitate to contact us.
---
At Stainless Outfitters Inc., we offer stainless steel backsplashes in Barrie, Orillia, Newmarket, Alliston, Muskoka, Collingwood, Meaford, Thornbury, Stayner, Wasaga Beach, Midland, Penetanguishene, Gravenhurst, Bracebridge, Parry Sound, Owen Sound, Huntsville, Toronto and the GTA, as well as all of Ontario and North America.