Turn to us for a wide variety of stainless signage solutions.
There are many facets of marketing that any Barrie, Ontario business must pay attention to so that they accurately and successfully brand themselves. One of the aspects that you might not have thought about is how your signage reflects on your company. It isn't just about having a logo design specialist create the best image for you, but also how you use it. Putting a classy image on a flimsy material doesn't have the impact that putting the same one on stainless signage would.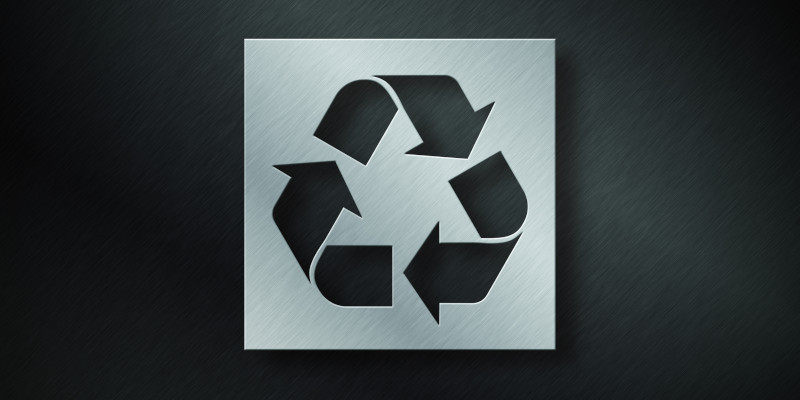 At Stainless Outfitters Inc., we have a multitude of fabrication equipment options at our disposal to create stainless signage that will be lasting, both in a performance sense and in a memorable one. Our flexibility and capabilities allow us to create anything from a small stainless inset to apply to your products to a large outdoor sign for your business.
Stainless signage doesn't have to just be custom work utilizing your logo or product insignia. We can create everything from durable open/closed signs to recycling signs, and so much more. If you have been looking for an effective way to label just about anything distinctively, we think looking at stainless signage is a great idea.
If you take a moment and look around your business, you are likely to find many different ways that we could help you with stainless signage. Whether you want something unique or distinctive, or your objective is signage that is long-lasting, talk to us about our many stainless steel solutions that are sure to please.
---
At Stainless Outfitters Inc., we offer stainless signage in Barrie, Orillia, Newmarket, Alliston, Muskoka, Collingwood, Meaford, Thornbury, Stayner, Wasaga Beach, Midland, Penetanguishene, Gravenhurst, Bracebridge, Parry Sound, Owen Sound, Huntsville, Toronto and the GTA, as well as all of Ontario and North America.