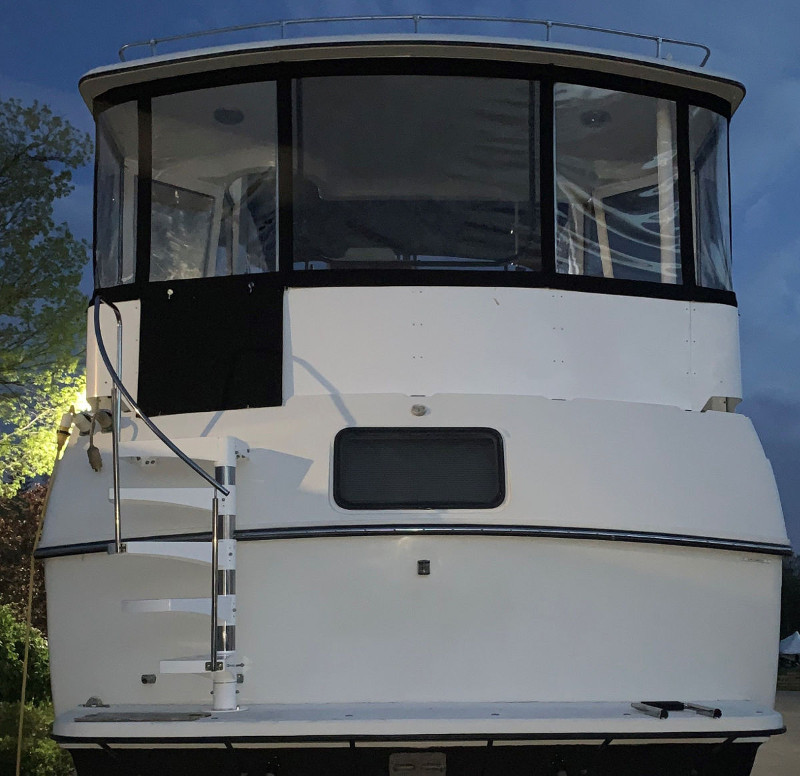 Getting around your boat is tricky. You want to go from one level to the next without having to put down what you're carrying or carefully focus on not slipping as you climb from one slippery deck to the next on a shaky ladder. The answer is to hire our team at Stainless Outfitters Inc. to equip your watercraft with new stainless steel boat stairs.
We can replace traditional rung ladders found on many older cruisers with spiral stairs and other types of customizable staircases. We use stainless steel when we make boat stairs because this material is incredibly durable, and it is not at risk of corrosion from the constant exposure to water and moist, damp air.
Every set of boat stairs we make is individually fitted to the boat at hand. We do not make stock boat stairs and instead view this as a completely custom project. If you have a boat and like to take it out on the water around Barrie, Ontario, having us equip your watercraft with new stairs can enhance your boat's functionality and improve your enjoyment of your boat when you take it out for a day of fishing, cruising, or relaxing on the water.
We preassemble all our boat stairs at our plant, and you can pick them up in an assembled state. We can also ship you a new stair system if you are somewhere else in Canada, making sure all parts come accurately labelled for straightforward reassembly. To purchase new boat stairs for your watercraft or find out more about our options, contact us today.