We'll help you get the custom tubing results you need.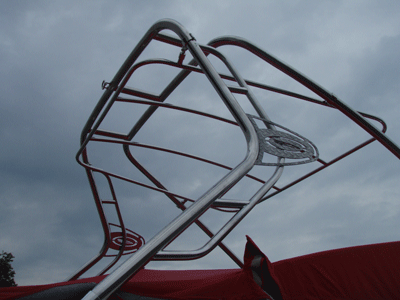 Tubing is such a versatile material suitable for everything from art sculptures to handrails for your home, business, boat, and more. The issue usually comes in that stock tubing could be completely wrong for your project's application. When you have a need for custom tubing, call us at Stainless Outfitters Inc. Our tube bending services are perfect for projects in the Barrie, Ontario area that need one-of-a-kind results.
Tube bending is the perfect way to get a seamless result, which beats using connections that would detract from both aesthetics and functionality. This is ideal for handrails where you don't want sections to come apart, be rough on hands, or snag clothing. Whether you need handrails for your home, business or boat, we can work with you to craft exactly what you have in mind.
We have been working with stainless steel for over 30 years. We owe our longevity to our dedication to quality – both with project results and customer service. We would love to work with you to take your concept to reality, whether that is something functional like a railing or a décor piece. We are confident you won't be disappointed with the results or with the entire design to completion process.
Call us today with any questions you may have about tube bending or any of the other fabrication services we offer for home, business and marine industry purposes. We are your go-to shop for tube bending, welding, waterjet cutting, sheet metal forming, milling, polishing, hole punching, and much more.
---
At Stainless Outfitters Inc., we offer stainless steel tube bending in Barrie, Orillia, Newmarket, Alliston, Muskoka, Collingwood, Meaford, Thornbury, Stayner, Wasaga Beach, Midland, Penetanguishene, Gravenhurst, Bracebridge, Parry Sound, Owen Sound, Huntsville, Toronto and the GTA, as well as all of Ontario and North America.