You have two options for finishing your project- brushed polishing and mirror polishing.
The final critical step when fabricating stainless steel products is taking great care with the polishing. At Stainless Outfitters Inc., we have been providing top-quality stainless steel products for more than 30 years, so it is safe to say that we are very experienced with everything from choosing quality materials to meticulously handling the polishing.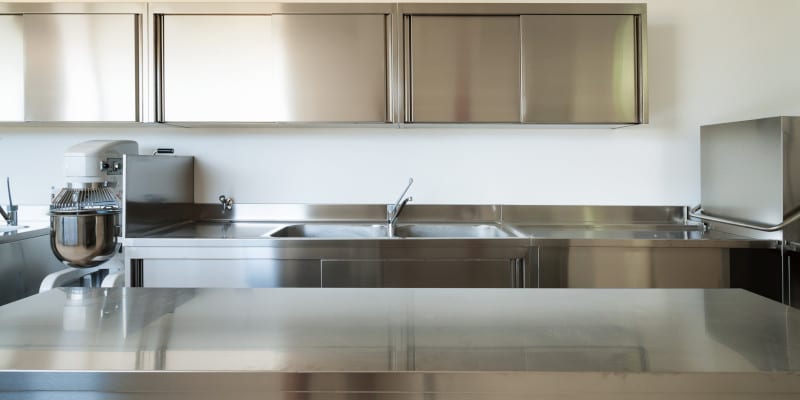 You have two options for finishing your project- brushed polishing and mirror polishing. Both offer a variety of benefits, so it comes down to the aesthetic appearance you prefer. Our polishing services provide a variety of advantages, including:
Increased sanitary benefits– It is far easier to clean a polished surface, making it also easier to remove bacteria, viruses, and other contaminants.
Ability to create reflective or buffed surfaces– You choose the final look you desire, keeping in mind that all work is done to order, so feel free to choose either one or have both in a contrasting piece.
Additional corrosion prevention– Polishing stainless steel makes it even more resistant to corrosion than it already inherently is.
Prevention of contamination– A polished surface doesn't act like an attractant to contaminants like other materials can be.
Removal of oxidation– If you have some stainless steel that has oxidized, it can be removed with polishing.
Removal of metal defects– There can sometimes be minor defects in a sheet of stainless steel, but that is easily remedied with polishing. It is also possible to use polishing to remove scratches and other minor damage.
If you would like to know more about our polishing services in the Barrie, Ontario area, don't hesitate to reach out to us. We are happy to answer any questions that you might have.
---
At Stainless Outfitters Inc., we offer stainless steel polishing in Barrie, Orillia, Newmarket, Alliston, Muskoka, Collingwood, Meaford, Thornbury, Stayner, Wasaga Beach, Midland, Penetanguishene, Gravenhurst, Bracebridge, Parry Sound, Owen Sound, Huntsville, Toronto and the GTA, as well as all of Ontario and North America.