Think about the many uses that custom-fabricated stainless steel washtubs could provide for your home.
According to Merriam-Webster's online dictionary, washtubs are "used especially in the past for washing dirty clothes, towels, sheets, etc." At Stainless Outfitters Inc., however, we disagree wholeheartedly! There are many uses in the modern world for washtubs, especially when we can fabricate one to your exact specifications. We use high-quality stainless steel, so you won't have to worry about ending up with an old, rusted washtub. Here are a few architectural and functional ways to incorporate washtubs into your home.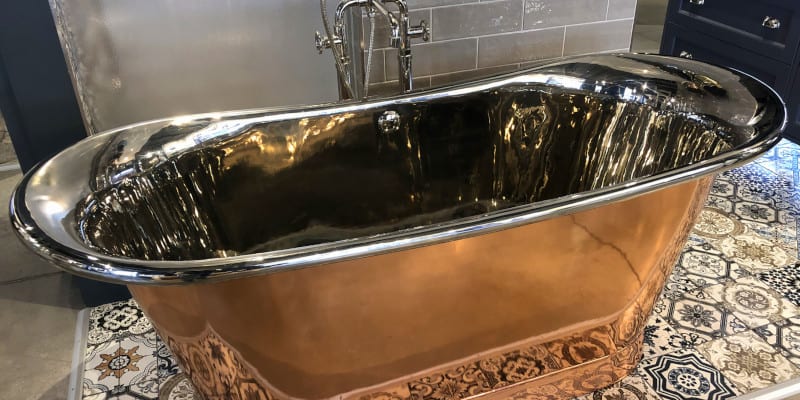 Dog Washing Station– Households that have furry, four-legged family members often struggle with the best place to give them a bath. Having a dedicated dog washing station in a laundry room or elsewhere in your home with a washtub for keeping them safely confined can make bath time more enjoyable for both of you.
Sinks– Looking for a unique option for your kitchen, bathroom, or laundry room sinks? Washtubs can be a stunning focal point in any of these rooms.
Landscape Décor– Washtubs can be both functional and beautiful outside your home. They can be a striking addition to your landscaping while providing a water source for birds, bees, and other wildlife.
Laundry– Even though there are many modern applications for washtubs, this doesn't mean you can't use them in the traditional way. There's nothing quite like the satisfaction of doing laundry by hand and hanging it on a clothesline. Perhaps not something you'd want to do all the time, but for certain delicate or handwash-only items, having a washtub available can be very helpful.
Whatever use or aesthetic you have in mind for one or more washtubs, count on us to create exactly what you envision. Our attention to detail, quality materials, and dedication to your satisfaction means you'll have the most beautiful and functional washtubs you deserve.
---
At Stainless Outfitters Inc., we offer stainless steel washtubs in Barrie, Orillia, Newmarket, Alliston, Muskoka, Collingwood, Meaford, Thornbury, Stayner, Wasaga Beach, Midland, Penetanguishene, Gravenhurst, Bracebridge, Parry Sound, Owen Sound, Huntsville, Toronto and the GTA, as well as all of Ontario and North America.