TIG welding is the ideal option for precise, detail-oriented stainless steel projects.
You may or may not know the full story about TIG (Tungsten Inert Gas) welding, but that doesn't mean you can't appreciate the many benefits that this welding technique created in the 1930s can provide. Here at Stainless Outfitters, Inc., with our high-quality stainless steel and talented TIG welding professionals, we can create the precise, detail-oriented work you need for your project.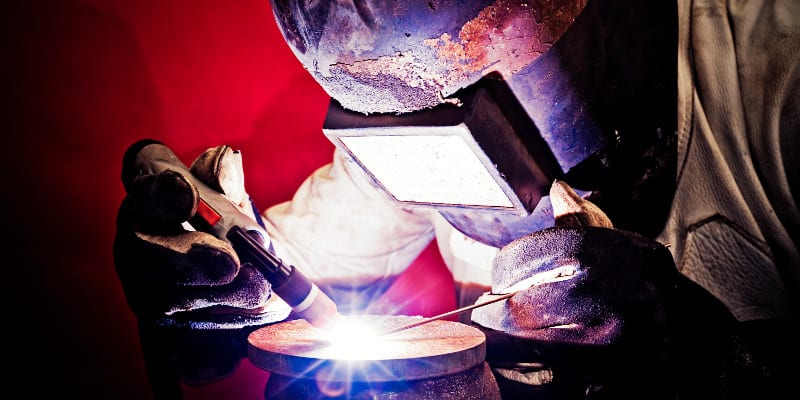 One of the advantages of TIG welding is the ability to make a more appealing finished product. With our detailed workmanship, the virtually invisible weld lines won't take away from the aesthetic beauty of your project. This makes TIG welding the ideal option for architectural pieces such as handrails, countertops, backsplashes, stainless steel furniture, and range hoods, as well as the many stainless steel fixtures on watercraft.
You do not sacrifice strength to get beauty with TIG welding, as the materials used will remain strong and maintain the maximum corrosion resistance of the main material. Speaking of materials, our North American stainless steel suppliers provide material certifications to ensure quality. We never settle for anything less than high-quality materials when we create your project.
If you have questions about TIG welding and wonder if it is the best option to handle the project you have in mind, don't hesitate to contact us. Our mission is to provide the solutions you need for lasting results and value for your residential, commercial or marine project in Barrie, Ontario. Whether you need a replication made for a hard-to-find piece or something unique designed and fabricated, you can turn to us to take your project from concept to reality and exceed your expectations. Call today to get started.
---
At Stainless Outfitters Inc., we offer TIG welding for stainless steel projects in Barrie, Orillia, Newmarket, Alliston, Muskoka, Collingwood, Meaford, Thornbury, Stayner, Wasaga Beach, Midland, Penetanguishene, Gravenhurst, Bracebridge, Parry Sound, Owen Sound, Huntsville, Toronto and the GTA, as well as all of Ontario and North America.

Similar Services We Offer: