The total life cycle costs of stainless steel and the many benefits involved make it an ideal material for a wide variety of projects.
Stainless steel is often overlooked as the best material for an application because of the higher initial cost. However, it is important to consider the total life of the project because it has many benefits that make it the ideal option and spread the cost out, making it a cost-effective solution. Here at Stainless Outfitters, Inc., we utilize only the highest-quality stainless steel for projects. Our suppliers provide material certifications to ensure maximum corrosion resistance. Combine that with our quality fabrication techniques, and you are assured of enjoying the many benefits that stainless steel has to offer.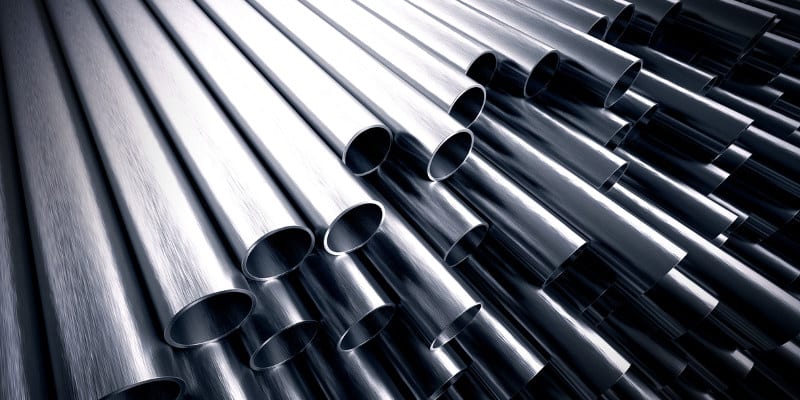 Fire/Heat Resistance- Stainless steel can resist damage and retain strength in conditions that other materials could not.
Corrosion Resistance- You can't beat stainless steel for marine applications, as it can withstand water environments and other atmospheric challenges.
Aesthetics- Your project will look pleasing not only when we've finished crafting it, but for a long time.
Fabrication- We can do just about anything with stainless steel, whereas there are limitations involved with other materials.
Weight- The strength-to-weight advantage of stainless steel means you don't have to add excessive weight to your project to get the desired durability.
Ease of Maintenance- Stainless steel is easy to maintain, which makes it an exceptionally great material for hygiene conditions, such as commercial kitchens and food processing facilities.
If you have a project in mind in Barrie, Ontario that requires one or more of these benefits, call on us to create a custom product from high-quality stainless steel. We are confident the results will exceed your expectations and represent a long-term value.
---
At Stainless Outfitters Inc., we offer stainless steel products and services in Barrie, Orillia, Newmarket, Alliston, Muskoka, Collingwood, Meaford, Thornbury, Stayner, Wasaga Beach, Midland, Penetanguishene, Gravenhurst, Bracebridge, Parry Sound, Owen Sound, Huntsville, Toronto and the GTA, as well as all of Ontario and North America.