There will always be some people who like to leave their newly purchased assets in the same condition and appearance while others like to add custom features for increased functionality and improved aesthetics. This is true of vehicles, homes, and most definitely yachts and other marine vehicles. If you have a boat or yacht and want to change the various rails, such as the bow, stern, and pulpit rails, you will need a custom marine rail fabricator. Appearances are not the only reason to consider a custom marine replacement. Here are a few more reasons to consider:
Damaged Rails- If you already need to replace one or more rails, this is the ideal time to consider a custom replacement. You might also need a custom solution if you are unable to locate a replacement through normal avenues because the style has been discontinued.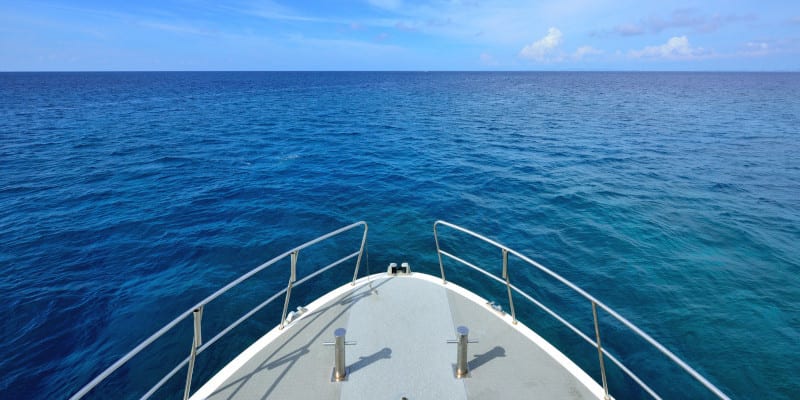 Improved Safety- Not all boats or yachts come with rails that give peace of mind that they will keep you and your family safely on board. If you are not pleased with the strength and safety offered by the standard rails, consider talking to a custom marine rail fabricator to have something more durable created.
Added Features- Marine vehicles are created and designed to handle the typical uses for the model which may not match how you plan to use yours. If there are features that would make your boating experience more pleasurable or efficient, a custom product could be the solution.
Here at Stainless Outfitters Inc., we have the capabilities and technology to create the custom marine rails and other components you may need for these and other reasons. With our 6 x 12 waterjet, we are able to prototype new products in-house. Give us a call today to discuss your specific needs and what you have in mind, and we will be happy to provide you with a proposal.