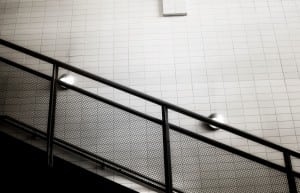 Stainless steel architectural railings are used almost everywhere, and for good reason. If you are wondering if stainless steel is the right choice for the architectural railings in your building, here are a few reasons why you should strongly consider this material:
Aesthetics—Stainless steel architectural railings offer a modern, sleek look that can easily enhance the exterior or interior of your building. The fact that so many buildings have railings made out of stainless steel serves as a testament to the aesthetic appeal of this material.
Durability—Handrails must be durable in order to withstand daily use. Since stainless steel is extremely tough and durable, it is a beneficial material to go with for your new architectural railings.
Ease of maintenance—All that needs to be done to keep stainless steel railings shiny and well-maintained is for them to be wiped clean on a regular basis. Solvents specifically made for stainless steel exist so that dirt, dust, and grime are easily removed.
At Stainless Outfitters Inc., stainless steel rails are part of our expertise. If you have decided to incorporate stainless steel railings into your building, we can work from your sketches and individual designs, or from an architect's drawing. We can also produce many different sizes of rails ranging from 1.5" od up to 2.5" od.
If you would like to know more about our capabilities or discuss a project, contact us at Stainless Outfitters Inc. today. We are eager to earn your business and collaborate with you!