If you own a business, it's very important to choose your exterior signage carefully. Your signage plays a major role in getting customers or clients. Not only does it let them know where to find your store or business, but it also communicates what your business is all about and what people can expect from you.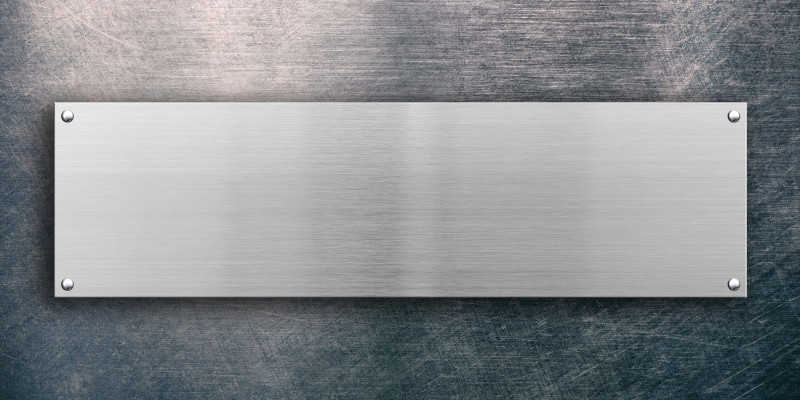 A cheap-looking sign will suggest that your products and services are not of the best quality, but a professional sign will give the opposite impression. Metal is often a great choice for your signage, and no metal is a better choice for your exterior sign than stainless steel. Here's why stainless signage is a great option:
It's durable- No other material is a match for stainless steel when it comes to durability. It's exceptionally strong and scratch-resistant, and it can endure all kinds of weather. It's non-corrosive, so you don't have to worry about your sign rusting. This makes stainless signage perfect for your business' exterior.
It's attractive- Stainless steel will provide your sign with a beautiful shine. It can make your business look more modern or sophisticated, which is sure to grab the attention of customers.
It's sustainable- Stainless signage is also a good option because stainless steel doesn't harm the environment. It is 100% recyclable and doesn't produce toxic runoff. If you care about using environmentally friendly materials, you can have peace of mind that stainless steel is one of them.
Here at Stainless Outfitters Inc., we can provide you with stainless signage you'll love. Contact us if you have any questions.