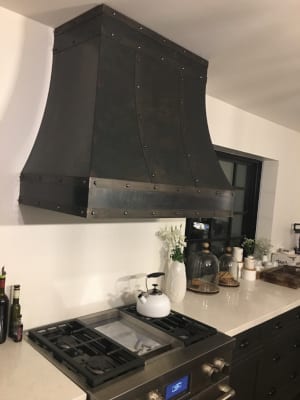 Designing a kitchen can be fun. After all, the kitchen is the heart of the home. Not only is it the place where people and guests tend to gather, but it's also the place where the food is! No wonder everyone wants to be in the kitchen. An important feature for any cook in any kitchen is not just the cabinetry and countertops, but the type of range hood that they choose for their kitchen. A range hood isn't only functional in the kitchen, but can serve as a great style element as well, especially if it's a stainless steel range hood.
When you decide to use a stainless steel range hood for your kitchen, you are choosing a feature piece that will stay with your kitchen through time and trends. Stainless steel range hoods are strong, attractive, and can last forever with the proper care and use. When you choose a stainless steel range hood, you are combining function with a beautiful modern flair.
In addition to having a stainless steel range hood in your kitchen, you can also have a stainless steel range hood in your outdoor kitchen! Stainless steel is a great choice for outdoor kitchen features including range hoods, countertops, etc. because it holds up so well to all kinds of weather. Without worry of rust or maintenance, stainless steel range hoods for your outdoor kitchen or BBQ can make the outdoor cooking all the more enjoyable.
For information about the stainless steel range hoods offered here at Stainless Outfitters Inc., contact us today. We would love to talk with you about the products we offer.