Range hoods add to the aesthetic appeal of your kitchen, but they also improve functionality as well. Range hoods are designed to pull in contaminated air while cooking and replace it with fresh air. Without a range hood, the air in your kitchen can become full of irritants and very unhealthy. Range hoods come in a variety of materials, but we suggest you consider stainless steel. Here are 5 benefits of stainless steel range hoods.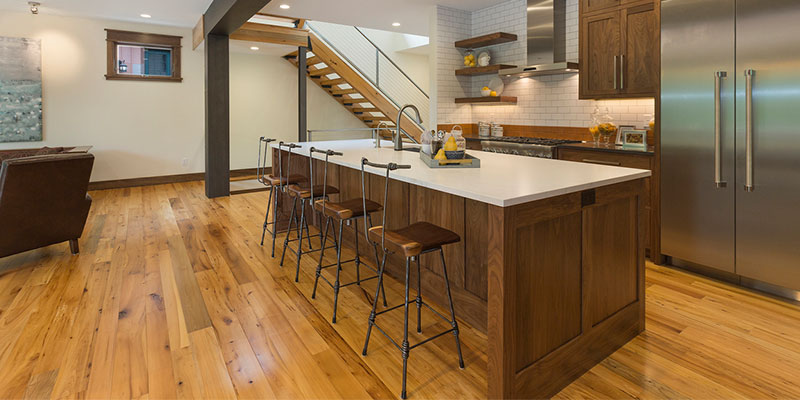 A stainless steel range hood looks great in a variety of kitchen styles. It can have a very modern look with its sleek design. Or it can complement a more traditional kitchen as it stands out against the natural wood around it. It can coordinate easily with your hardware and fixtures, too.
Easy to Clean. Your range will have contact with contaminants every time it is used, but if you choose stainless steel, you will have a non-porous surface that resists bacteria and only needs a quick wipe down.
Long-Lasting. Stainless steel is rust and heat resistant. You will find it is very durable and will retain its sleek appearance long after installation.
A stainless steel vent is an affordable option. Even better, it will increase the value of your kitchen and, consequently, your home with its durability and timeless design.
Eco-Friendly. Stainless steel is 100% recyclable and including it in your kitchen design can reduce your carbon footprint.
If you are ready to add a stainless steel range hood to your kitchen, give us a call at Stainless Outfitters Inc. We offer a number of finishes and designs to match the style of your kitchen.