Stainless TIG welding provides cleaner finishes without compromising the composition of the material.
When you have a project that requires specific measurements and a detailed approach, there are few tools more useful than TIG welding. At Stainless Outfitters Inc., we are equipped to provide stainless TIG welding, so your building, construction, or boating project comes to life with greater efficiency and beauty. Whether you need precise and detail-oriented workmanship or you require a unique approach to your project, you'll find that our stainless TIG welding services are the ideal match for your needs.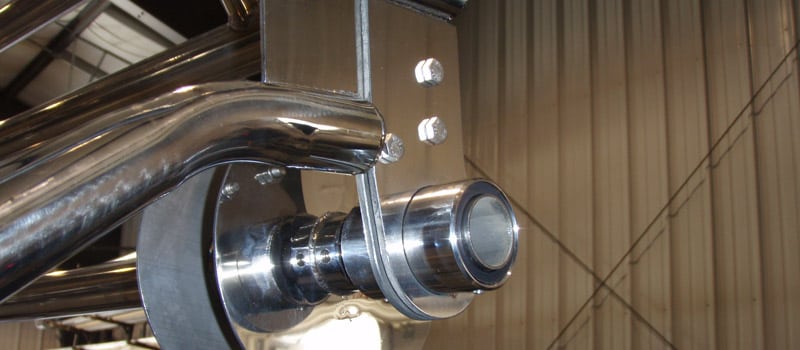 TIG (Tungsten Inert Gas) welding was created to improve a crafter's ability to weld fine, high-quality materials with greater efficiency and more fluid appearance. Today, TIG welding continues to offer a number of advantages, including a versatile and exact approach to welding raw materials. Additionally, stainless TIG welding also provides cleaner finishes without compromising the composition of the stainless steel materials. Once your new stainless steel products are installed, you may enjoy the polished finish without visible welding lines that may affect the outward appearance of your installation.
At Stainless Outfitters Inc., we will be happy to discuss your project goals and work with you from concept to reality if you require a unique presentation for your next stainless steel installation. From handrails to works of art and other custom and one-off products, you won't be disappointed when you rely on us for all your stainless steel manufacturing requirements. Call us today to learn more about stainless TIG welding and how we can help you achieve your goals. We look forward to working with you.
---
At Stainless Outfitters Inc., we offer stainless TIG welding in Barrie, Orillia, Newmarket, Alliston, Muskoka, Collingwood, Meaford, Thornbury, Stayner, Wasaga Beach, Midland, Penetanguishene, Gravenhurst, Bracebridge, Parry Sound, Owen Sound, Huntsville, Toronto and the GTA, as well as all of Ontario and North America.