Let us tell you about how waterjet cutting can produce superior project results.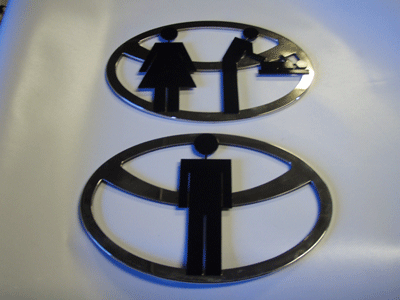 There is no doubt that laser cutting is fine for some projects, but here at Stainless Outfitters Inc., we have found that the majority of our clients in the Barrie, Ontario area have projects with requirements that need something else – waterjet cutting. We are pleased to offer this material cutting option for cutting a variety of materials.
Whether you have ceramics, wood, glass, plastics, bronze, copper, stainless steel or a mild steel that needs waterjet cutting, count on us for great results that are superior to what lasers and other forms of cutting can produce. One thing that makes waterjet cutting superior is it is done at relatively low temperatures eliminating the "heat affected zone" around the cut area that happens with laser cutting.
We believe you'll love our capacity and quality. With the addition of a 6×12 waterjet, we can now prototype more complex products in-house than ever before. With thicknesses capabilities of over four inches, we are confident we can produce what you need from your design drawings or we can help you create them.
You are not just gaining from the advantages that waterjet cutting has to offer. Combine that with our 30+ years of experience working with stainless steel materials and dedication to offering the best possible services and you'll find your projects are in more than capable hands. Whether you have a custom, one-of-a-kind project or need something produced in quantity, give us a call and we'll be happy to discuss your needs and how we can meet them.
---
At Stainless Outfitters Inc., we offer stainless steel waterjet cutting in Barrie, Orillia, Newmarket, Alliston, Muskoka, Collingwood, Meaford, Thornbury, Stayner, Wasaga Beach, Midland, Penetanguishene, Gravenhurst, Bracebridge, Parry Sound, Owen Sound, Huntsville, Toronto and the GTA, as well as all of Ontario and North America.