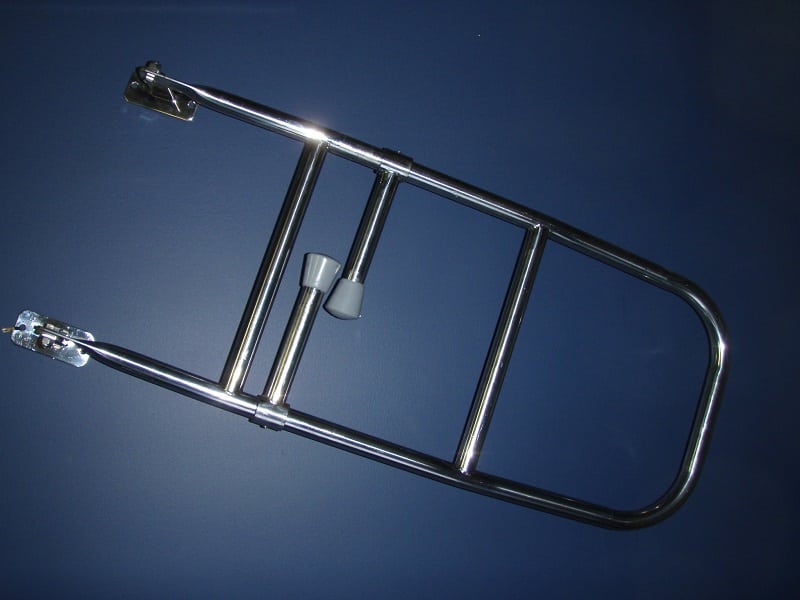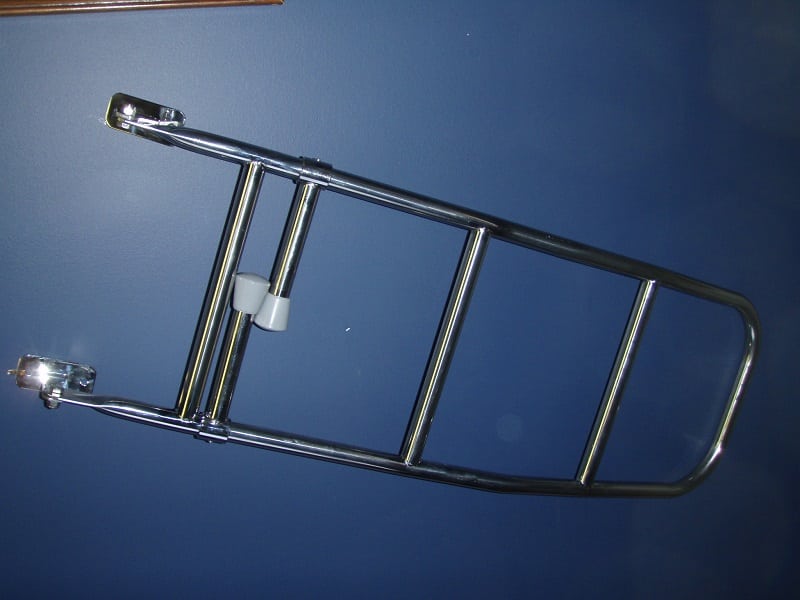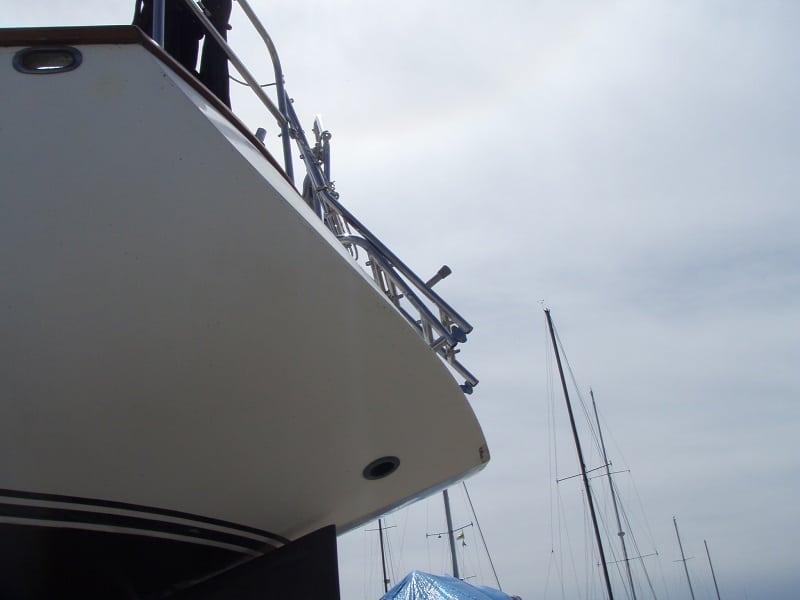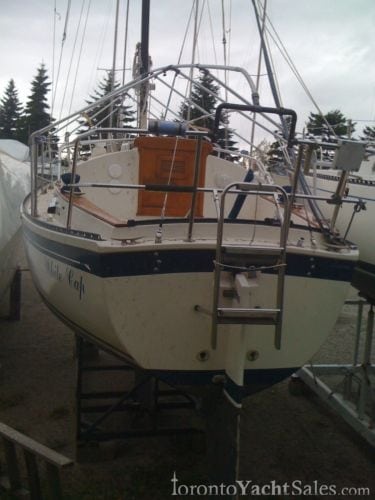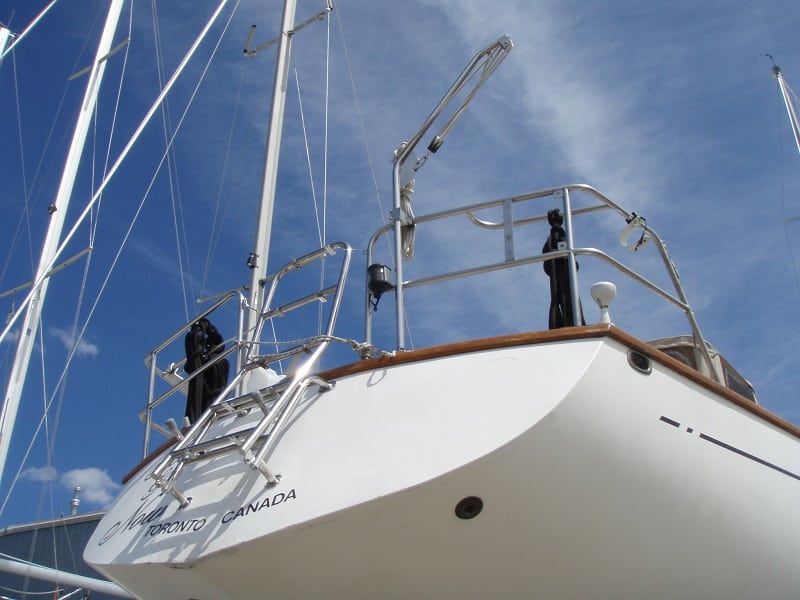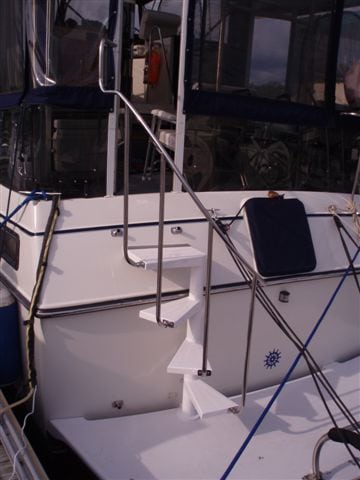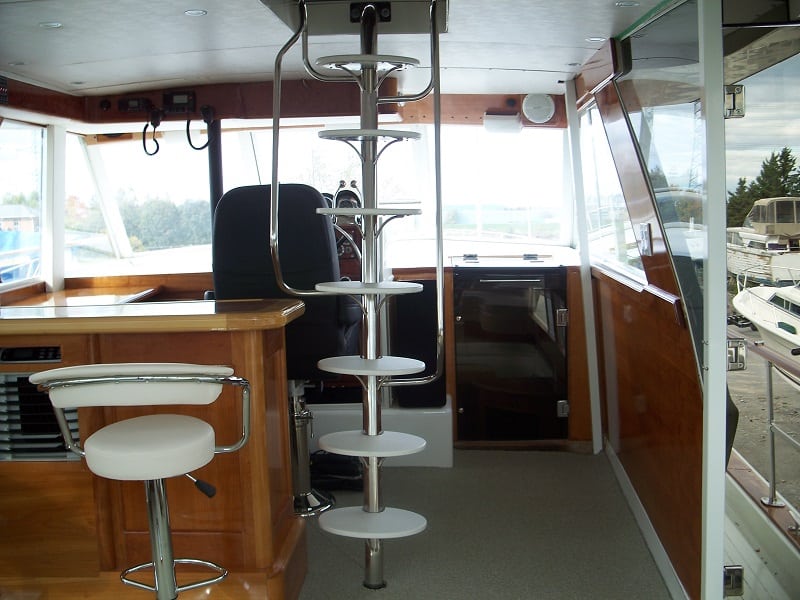 A ladder is an essential piece of safety equipment for any serious racer or single sailor. All ladders are built to the highest standards in the industry, and will provide years of flawless maintenance free operation.
Shown at the right are custom transom and swim ladders and shown in the storage position, is our four step ladder with 'no-maintenance' PVC steps. See our Measuring Guides for custom dimensions and ask about our Swing Step series of transom ladders.
Standard Sizes:
Three Step: 28″ long, 12″ wide
Four Step: 36″ long, 15 1/2″ wide
Five Step: 48″ long, 15 1/2″ wide
A reminder to our customers, legislation has been passed stating that ALL boats must be equipped with a "Recovery Ladder" for safety reasons. Please stay informed on this and other marine matters by contacting Stainless Outfitters Inc. or by checking this website regularly.
For more details, contact us today!

---